Rewinders
to rewind straight-edged and wrinkle-free jumbos of coated, dried or cured abrasive web
PS-rewinders are exclusively designed for the use in the coated abrasives industry.
Please let us know the definition of your requirements. We are pleased to quote you the right solution.
PS manufactures stationary single rewinders, mobile rewinders and fully automatic rewinders for a continuous non-stop production.
From manual cross cutting and manual joining of web, to fully automated cutting and change of jumbo, fully automated jumbo removal, automatic taping of web tail and fully automated inserting of new cores, from single rewinders or double rewinders for short changing times, we build our machines according to your demands.
All rewinders can be built as hot rewinders for temperatures up to 130° C. Heating of the rewinder housing with hot air, additionally IR-heating possible.
Our product range
single rewinders
mobile rewinders
double rewinders for non-stop-production
web accumulators
automatic cross cutting units
automatic taper
automatic jumbo take out
automatic feeding units for empty cores
automatic joining of web ends to the empty core
rewinders for hot rewinding
IR-heating units
web humidification units
up to 2100 mm working width
up to 1600 mm diameter
up to 4000 kg jumboweight
up to 150 m/min. winding speed
wound grain side in or out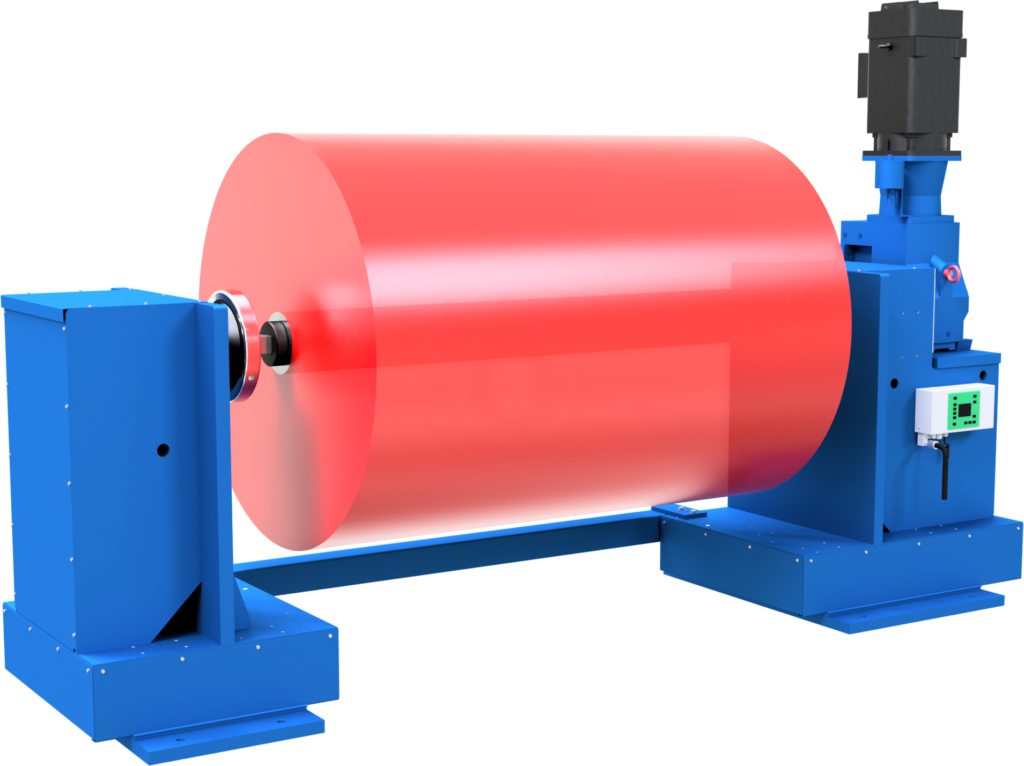 Rewinder – manually operated
Standard
with square shaft for jumbo take-up
with torque control
with length measuring with measuring wheel
Additional features
with shaftless jumbo take-up
with winding chucks for cardboard cores of 6"
with winding chucks for aluminum and steel cores
with pneumatic or motor-driven adjustment of winding chucks
with automatic web guiding
with contact free length measuring
with automatic cross cutting unit
with load roll
with automatic taper
with automatic jumbo take out
with automatic core feeding unit
with automatic joining units for joining the web tails to steel or cardboard cores
with winding calculator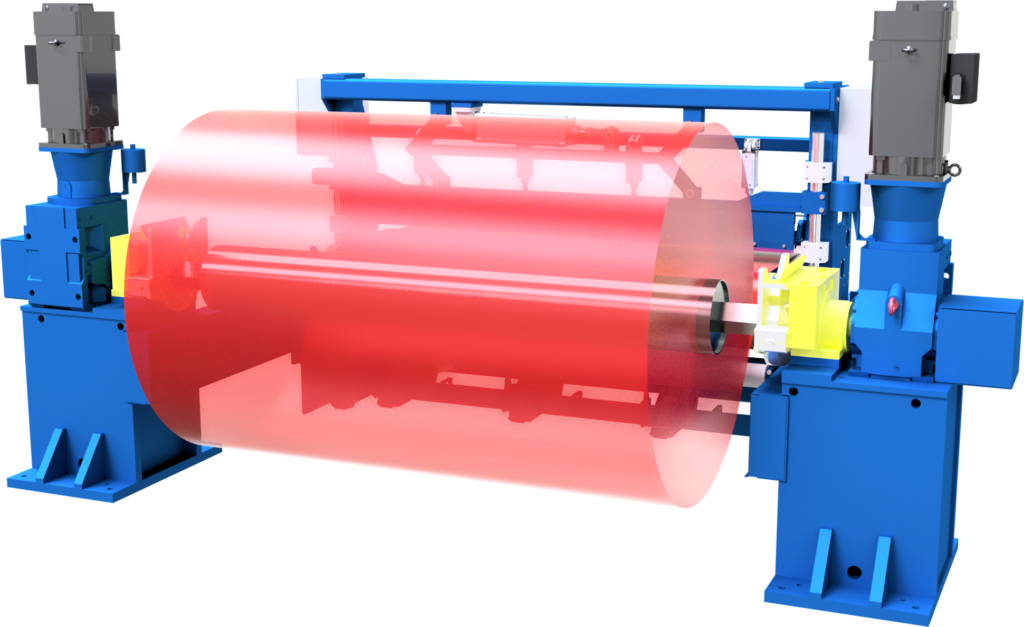 Rewinder – automatically operated
for fully automatic change of jumbo with winding, cross cutting, taping of web ends to the jumbo, take-out of jumbo, feed of new core, joining of web end to the new core and restart of winding
Standard
with square shaft for jumbo take-up
with torque control
with length measuring with measuring wheel
with automatic cross cutting unit
with load roll
with automatic joining units for joining the web tails to steel or cardboard cores
with winding calculator
with calculator for rest length of web
Additional features
with shaftless jumbo take-up
with winding chucks for cardboard cores of 6"
with winding chucks for aluminum and steel cores
with pneumatic or motor-driven adjustment of winding chucks
with automatic web guiding
with contact free length measuring
with automatic taper
with automatic jumbo take out
with automatic core feeding unit
Turret rewinder – automatically operated
for fully automatic change of jumbo with winding, cross cutting, taping of web ends to the jumbo, take-out of jumbo, feed of new core, joining of web end to the new core and restart of winding
Standard
with square shaft for jumbo take-up
with torque control
with length measuring with measuring wheel
with automatic cross cutting unit
with load roll
with automatic joining units for joining the web tails to steel or cardboard cores
with winding calculator
with calculator for rest length of web
Additional features
with automatic web guiding
with contact free length measuring
with automatic taper
with automatic jumbo take out
with automatic core feeding unit