Printing Units for Flexo Prints
to print paper, cloth, combination, fiber, polyfilm etc. by flexo-print method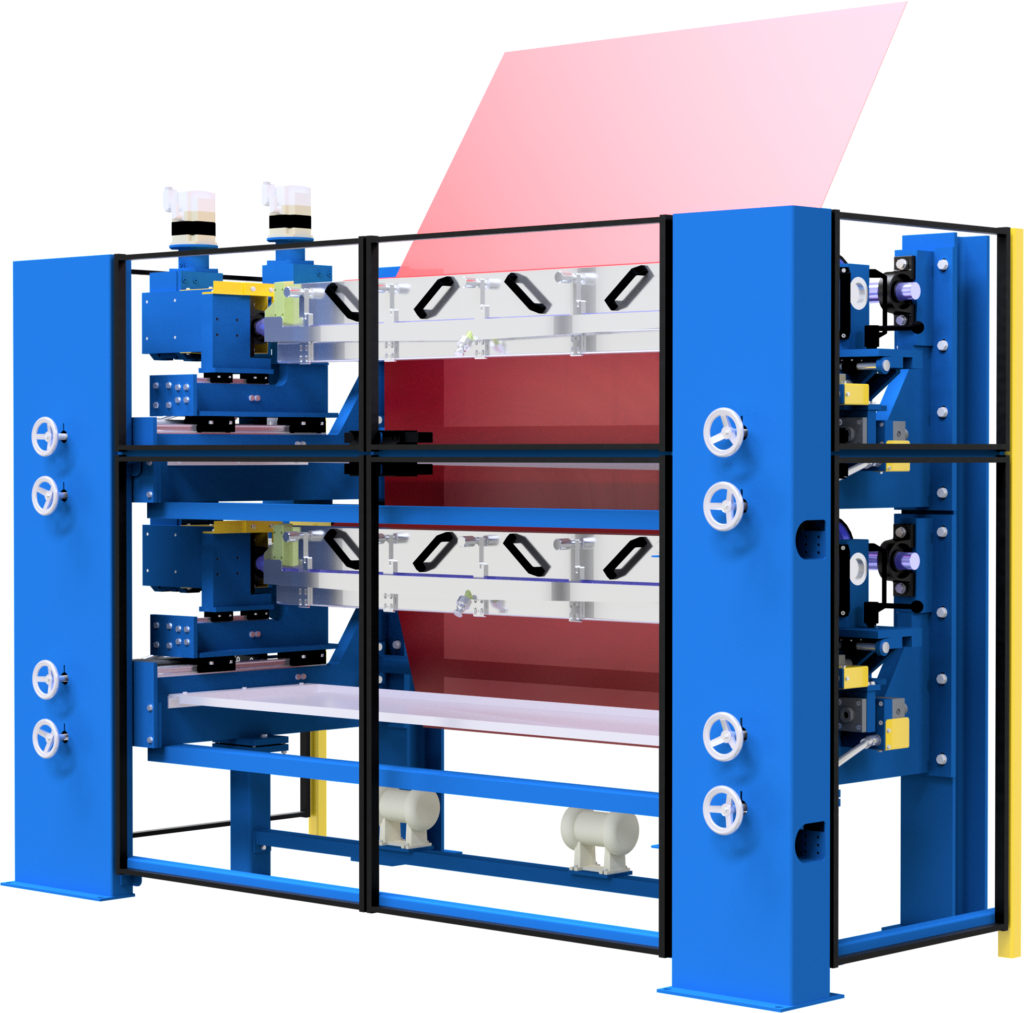 PS-printers are exclusively designed for the use in the coated abrasives industry.
Please let us know the definition of your requirements. We are pleased to quote you the right solution.
PS manufactures stationary single printing units, mobile printers and double printing units for a continuous non-stop production.
PS manufactures printing units with ink pans or chamber doctor blade systems, anilox rolls with special long life coatings, cliché rolls made of steel or aluminum, magnetic cliché rolls or sleeve systems for clichés. Benefits: Simple operation, cleaning and easy maintenance.
Our product range
We deliver single printing units, mobile printing units and double printing units for non-stop-production.
for A to F-paper
for plasticfilm PET, PES, PU
for JF to YY-cloth
for fibre up to 0,84 mm thickness
up to 2100 mm working width
repeat length approx. 500-1000 mm
up to 120 m/min. web speed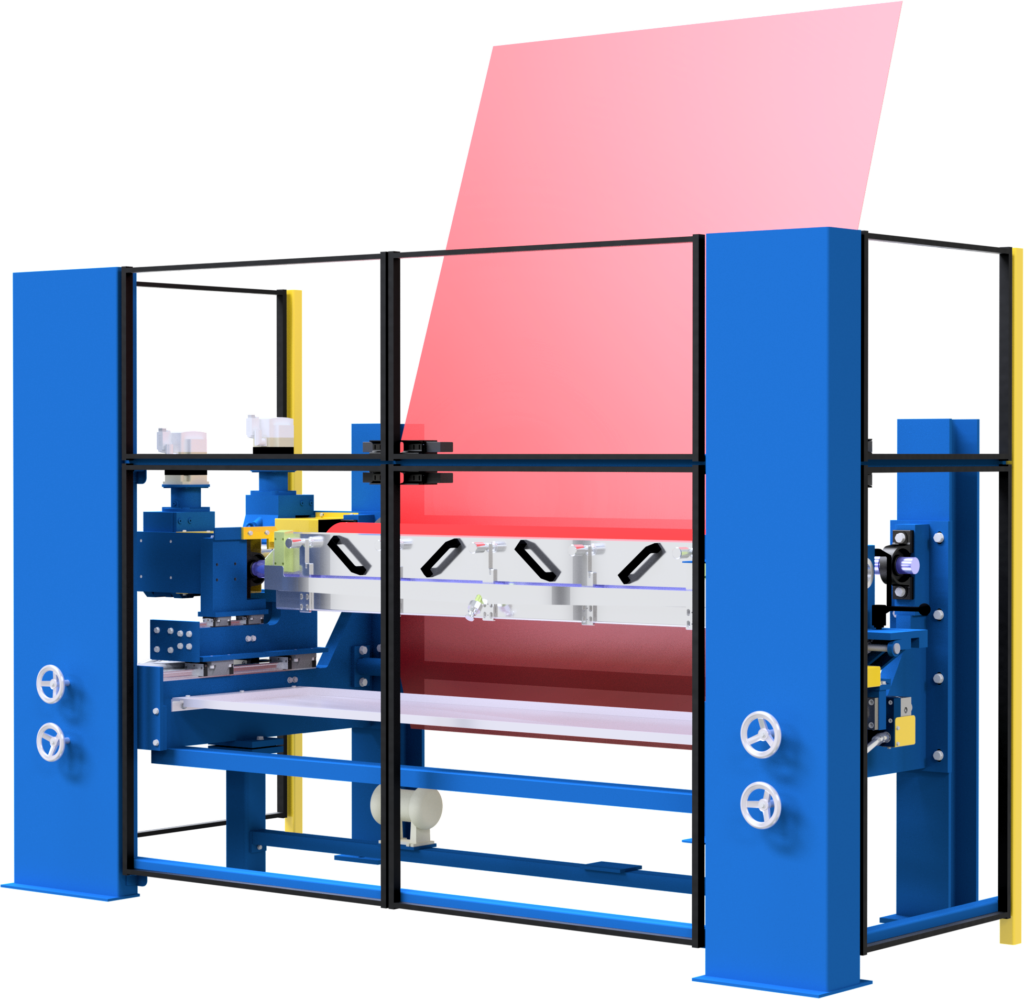 Single Printing Unit
Standard
with chamber doctor blade system
with anilox roll with special coat
with sleeve system for clichés
with quick adjustment of rolls
with digital gap indications
with pneumatic on and off adjustments of rolls
Additional features
with ink pan
with cliché rolls made of steel
with cliché rolls made of aluminum
with magnetic cliché rolls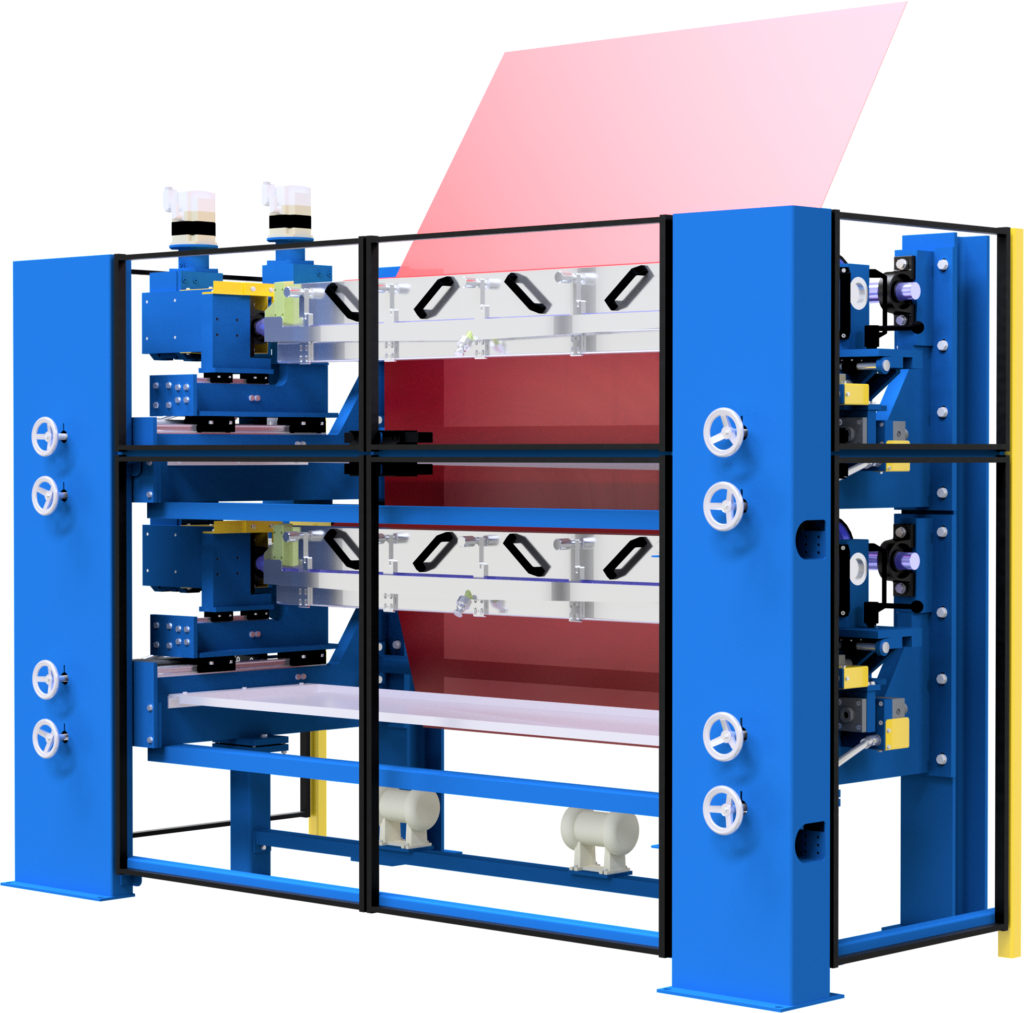 Double Printing Unit
for non stop production
Standard
with chamber doctor blade system
with anilox roll with special coat
with sleeve system for clichés
with quick adjustment of rolls
with digital gap indications
with pneumatic on and off adjustments of rolls
Additional features
with ink pan
with cliché rolls made of steel
with cliché rolls made of aluminum
with magnetic cliché rolls