Production Plants
for the production of coated abrasives on flexible backings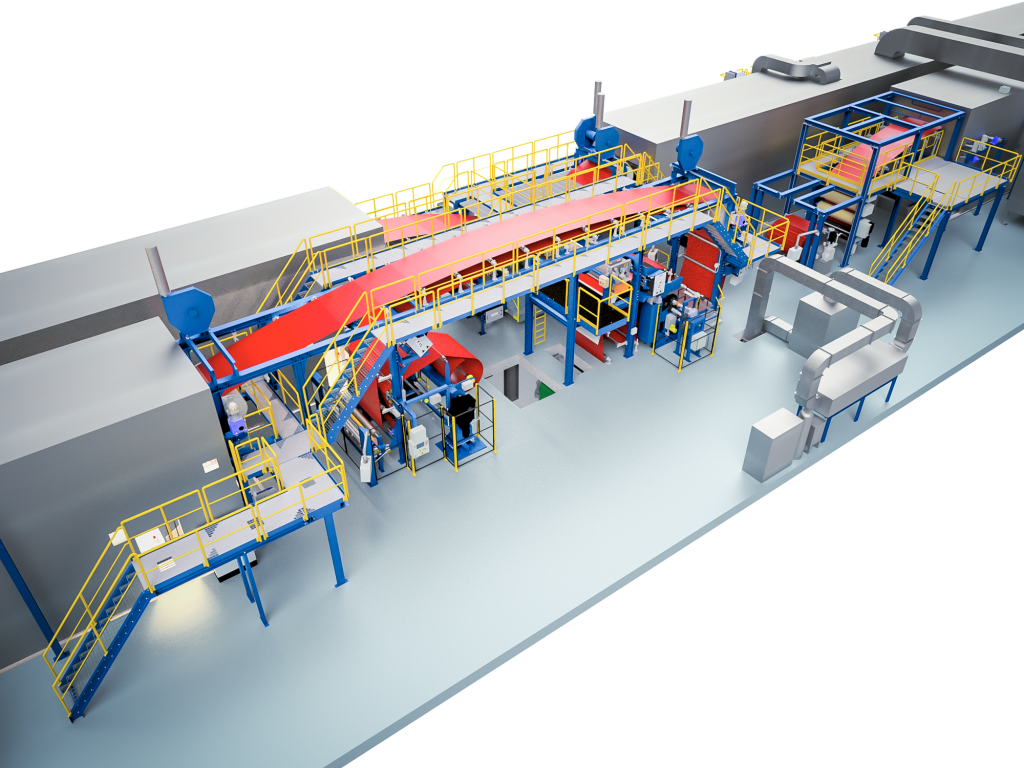 PS-production plants are exclusively designed for the use in the coated abrasives industry.
Please let us know the definition of your requirements. We are pleased to quote you the right solution.
Peter Schwabe production plants set worldwide standards in quality, reliability and energy efficiency.
up to 2100 mm web width
up to 1600 mm unwinding diameter
up to 1600 mm rewinding diameter
up to 4000 kg jumbo weight at unwinder and rewinder
up to 120 m/min web speed
up to 150 m/min rewinder speed
for backings of paper, cloth, film, fiber, net, mesh etc.
for phenolic-, alkyd-, urea-, epoxy- and polyurethan resins, animal glue etc.
for grit sizes from P12 to P 2500
for all kinds of grain
for curing in the ovens or in special curing ovens
with fully automatic stick transport systems
with stick storage units for all rack sticks in the line
with visualizing systems
with recipe management systems
All machines can be supplied in EX-execution.
Production Plant In-Line


Production Plant U-Form