Coating heads for make and size coat
for coating of paper, cloth, combination, fiber, polyfilm, non-wovens etc. with phenolic resins, urea resins, epoxy resins, animal glue etc.
PS-coaters are specially designed for the use in the coated abrasives industry.
Please let us know your problem definition. We would be pleased to quote to you the right solution.
Our product range
We deliver 2-roll-coating heads and 3-roll-coating heads.
for A to F-paper
for Plasticfilm PET, PES, PU
for JF to YY-cloth
for fibre up to 0,84 mm thickness
for phenolic resins, Urea resins, Epoxy resins, animal glue etc.
up to 2100 mm working width
up to 120 m/min. web speed
for pressure between rolls up to 600 N/cm
for minimum coating weights down to 8 gr/m²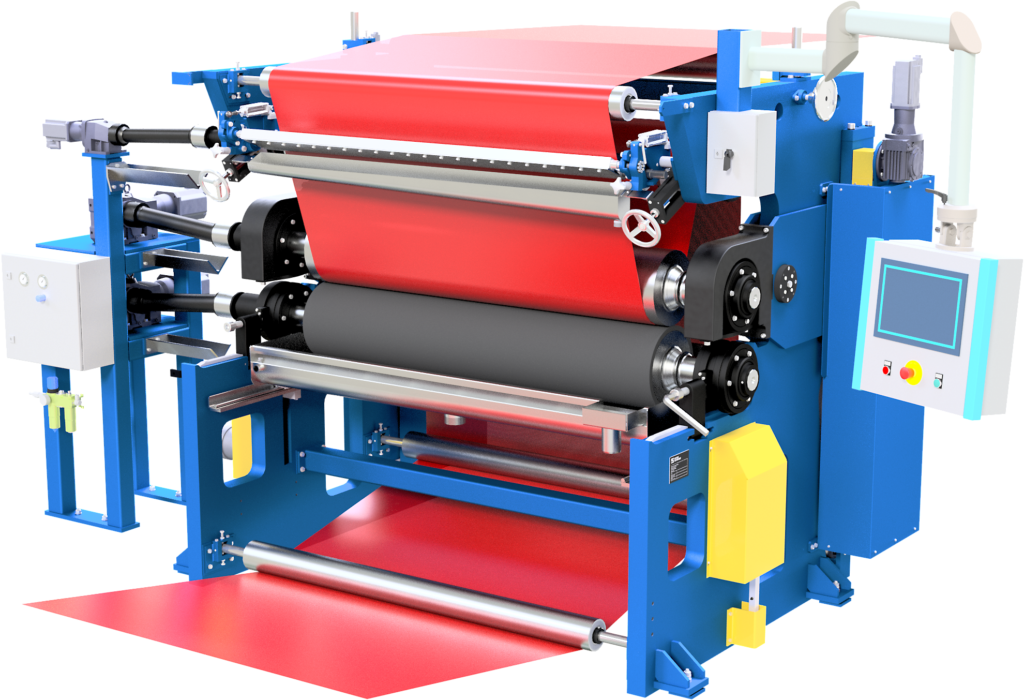 2-Roll-Coater Make Coat
Standard
with steel backing roll
with rubber covered coating roll
with motor driven gap adjustment
with motor driven liftable glue pan
with smoothing unit
with quick change of coating rolls
Additional features
with multi-roll-smoothing unit
with foil smoothing unit
with timing belt drive
with heatable glue pan
with heatable coating rolls
with resin distribution auger
with resin distribution blade unit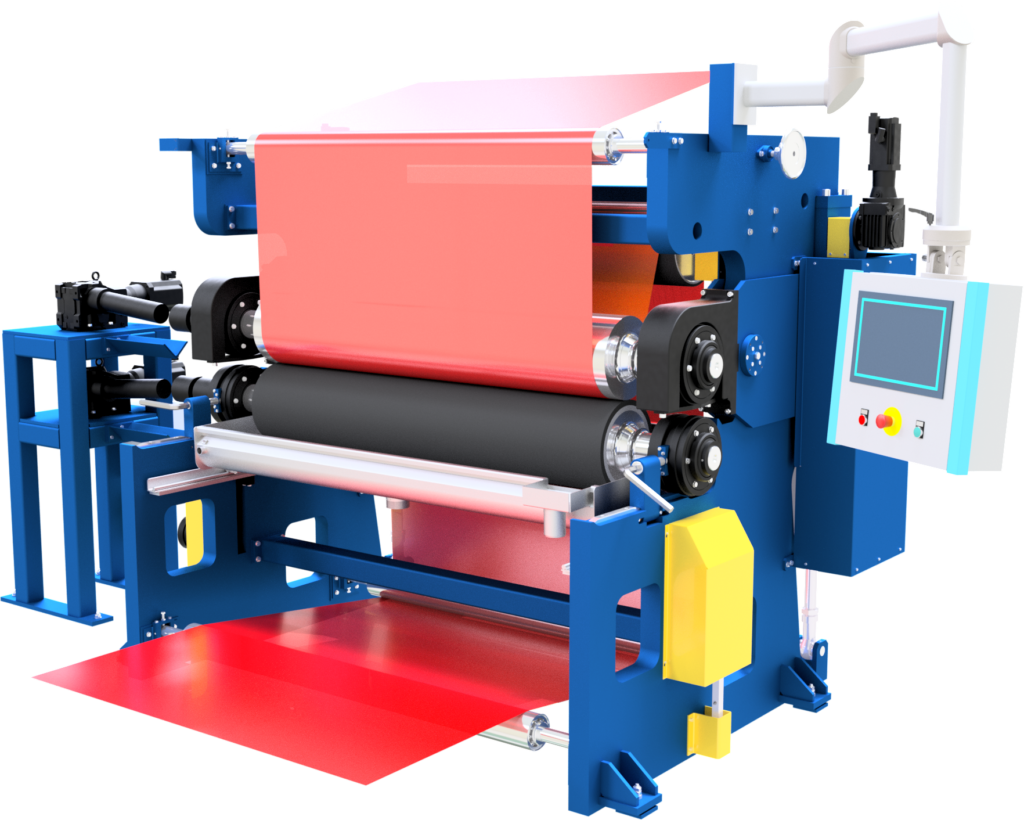 2-Roll-Coater for Size Coat
Standard
with steel backing roll
with rubber covered coating roll
with motor driven gap adjustment
with motor driven liftable glue pan
with quick change of coating rolls
Additional features
with timing belt drive
with heatable glue pan
with heatable coating rolls
with resin distribution auger
with resin distribution blade unit
2-Roll-Coater Size Coat for quick glue pan change
Standard
with steel backing roll
with rubber covered coating roll
with servo driven gap adjustment
with servo driven liftable glue pan
with quick change of coating rolls
with automatic quick glue pan change
Additional features
with traversing glue pan feeding
with automatic coating roll cleaning
with blade system for edge free coating
with heatable glue pan
with heatable coating rolls